Finding the best gift ideas for clients shows that you genuinely care about them and appreciate their business.
But offering personalized gifts for clients that they'll actually use is a true challenge. We know how tiring it can be to send boring gifts that you know will end up in a dusty corner. And we're here to change that. Thoughtful gifts can encourage brand awareness and boost sales. Or, in other words, put a smile on your customers' faces and have them craving more!
That's why we curated this list of gift ideas for clients that are bound to become their new favorite items. Leave a lasting impression and develop strong business relationships. Let's explore your options!
5 Best Gift Ideas for Clients
1. Luxury Gift Baskets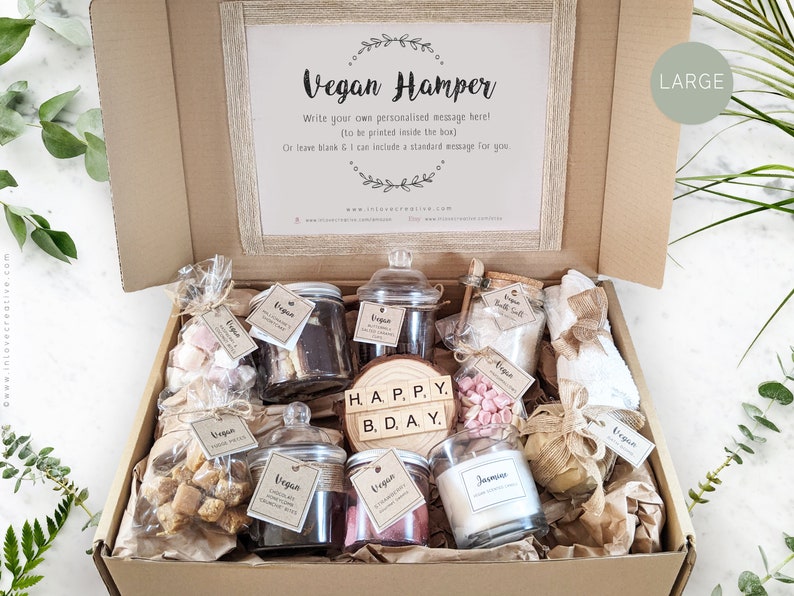 Luxury gift baskets are an all-time classic gift. Especially now that the holidays are approaching, food baskets are a great gesture to contribute to the festive spirit and show appreciation. For example, this Vegan Personalised Gift Basket handmade with love and attention to detail is perfect to buy as a special treat. Personalize it with a unique printed message and a short wooden-carved name. As such, you're bound to make a lasting impression.
2. New Mom & Babe Gift Set
If your clients are new mothers, a personalized gift set with calming body butters, salves, and washes will be a blessing. Early motherhood is a period full of joy, love, and discovery. But it can also be messy and exhausting. That's why you can gift new mommies and their bundles of joy a New Mom & Babe Gift Set. This will help them take care of themselves and begin their lifetime of bonding. We promise you this gesture won't go unnoticed, and it'll show genuine care for your clients.
3. Personalized Bluetooth Speakers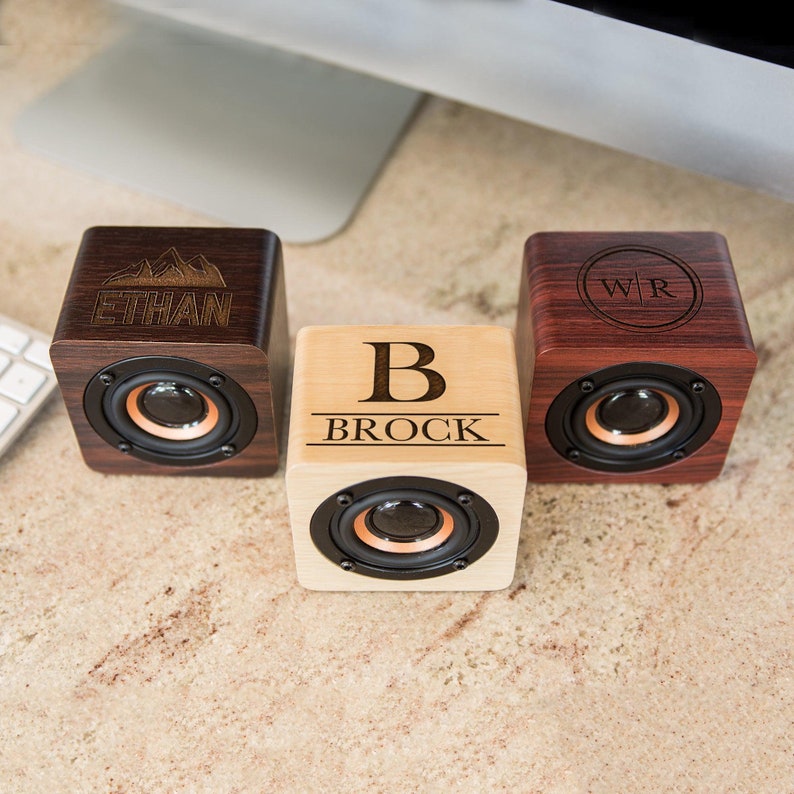 For our next gift ideas for clients, we highly recommend this cordless Personalized Bluetooth Speaker. Because it is portable and powerful, it can set a whole room alive. Choose among bamboo, mahogany, or cherry wood material. In addition, you can engrave it with your client's name. This could especially come in handy for those who work remotely, as they can listen to their favorite music comfortably at home. Before you place your order, add a personalized card as well, such as this Abstract Floral card by Minted. Doing so will send a message of appreciation!
4. Polaroid Camera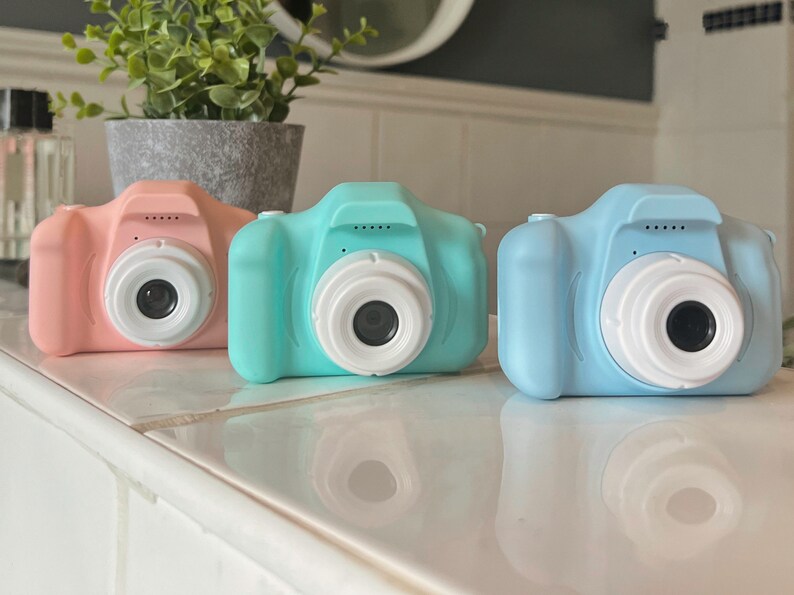 Name a person who doesn't love polaroids. We'll wait. This Mini Digital Camera with a 32GB Memory Card is one of the most playful gift ideas for clients. For those who love antique pictures, it captures vintage film-like pictures and videos. Suitable for the whole family, it's one of those gifts that's unlike to end up in a dusty drawer. Images can be viewed instantly or transferred to your phone. As such, moments are kept forever. With up to 3 hours of continuous use and up to 6,300 images stored, the sky's the limit!
5. Client Mug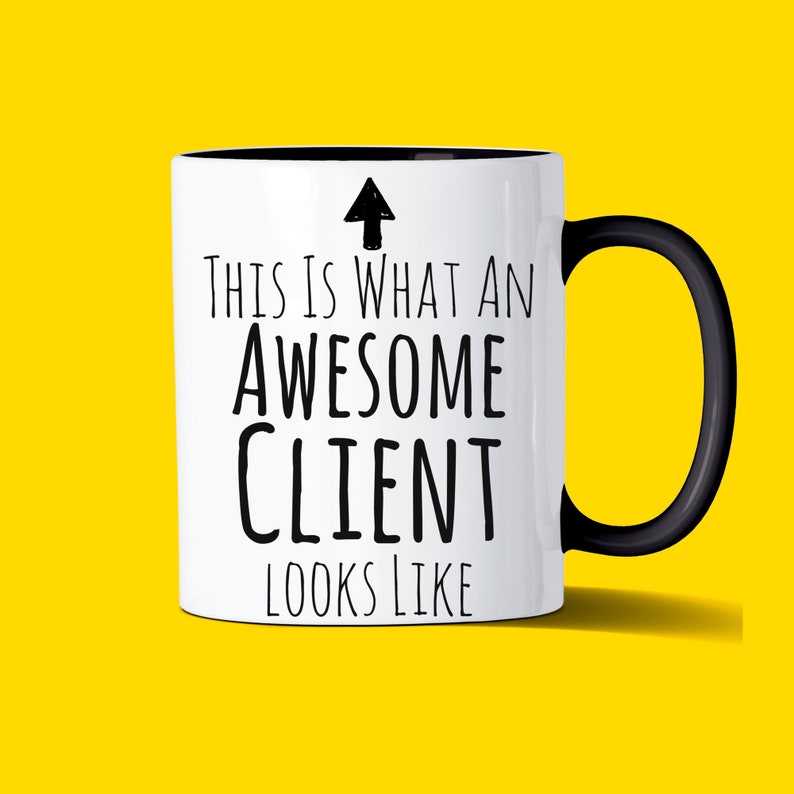 One of the easiest gift ideas for clients is a mug with a touch of humor. For instance, this Awesome Client Coffee Mug adds a nice touch of appreciation that's bound to bring a smile. This is a great way to say "thank you" while also forging a sense of community around your brand.
Another great idea is a Customized 20oz Travel Mug with your engraved company logo on it. Add some personalized Thank You Stickers in the mix. If you do this, you'll make a great impression!
Time to Wow Your Clients!
Your clients are the fuel that keeps your company running. So what better way to show appreciation for their support than with a personalized holiday gift? Whether you send a simple notebook with your logo or a yearly subscription to their favorite coffee shop, show your gratitude, and they'll reciprocate tenfold. Hopefully, our list of the best gift ideas for clients will be your launching pad. Good luck!
We hope you love the products we recommend! Just so you know, Talk District may collect a share of sales or other compensation from the links on this page.