Summer is in full swing, which means that it's time to break out the best pool floats. But why settle for the usual inflatable pool float when there are so many other awesome options available? Below, we'll dive into the best pool floats on the market. Make no mistake, these are pool floaties for adults and kids, so everyone in the family can enjoy these swimming pool party essentials.
1. Sit in Pool Foam Memory Sofa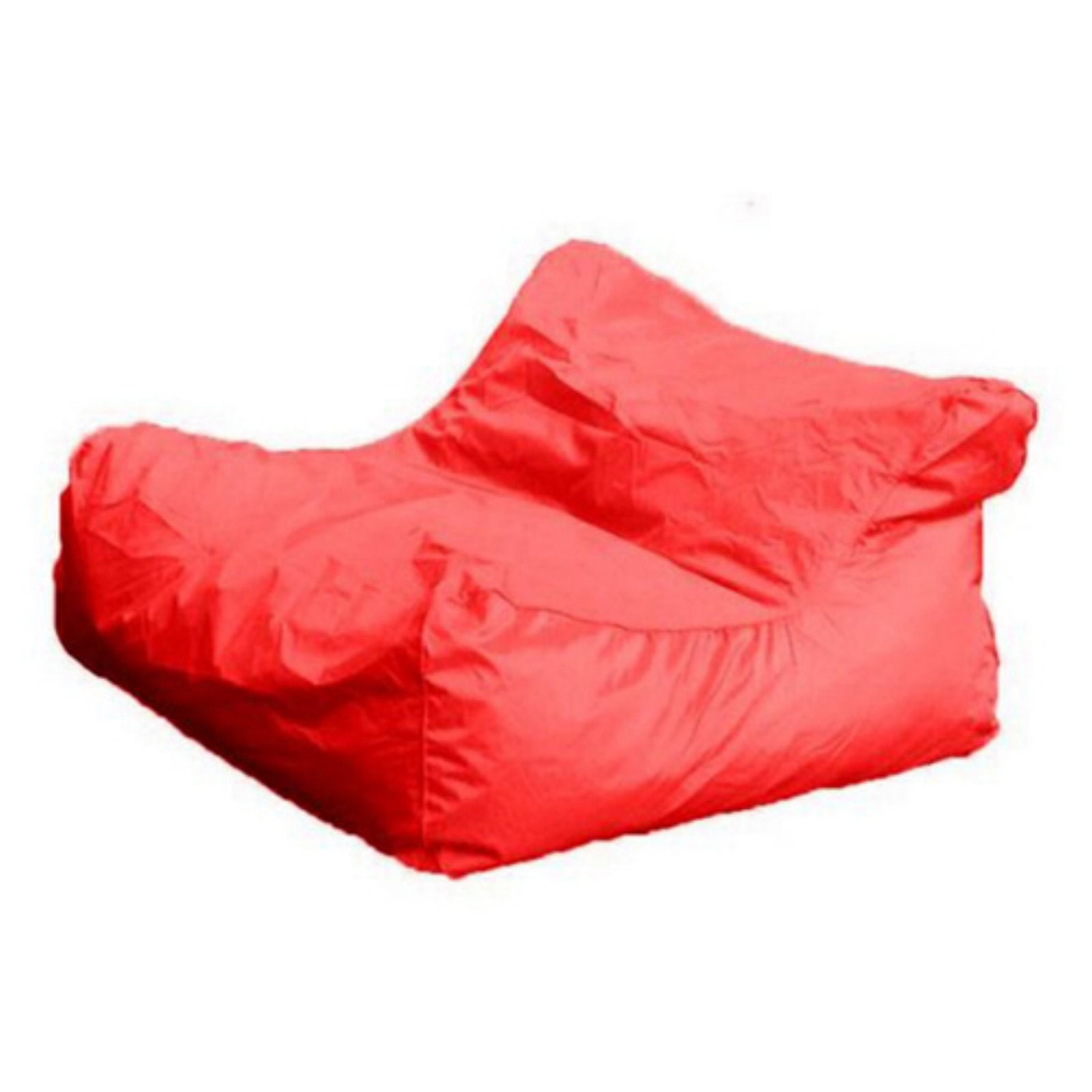 Need a floatie that makes you feel like you're lounging around in a super supportive back chair? This floatie is the perfect pick for you. In fact, this is certainly one of the best pool floaties available with its sturdy design. It can be used on the pool and even double as a piece of patio furniture.
2. A Giant Unicorn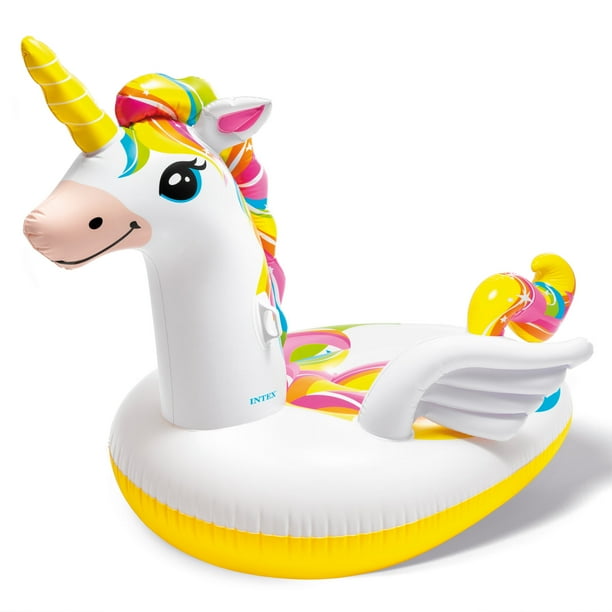 Who doesn't love a little magic? This giant unicorn float is one of the best pool floaties you can find with its Instagram-worthy style. The floatie can hold multiple people at once, making it great for your next water gathering. With its soft-touch design, this unicorn will send you dreaming on any body of water.
3. Zen Lounge Chair
For the ultimate lounging experience, this lounge chair is exactly what you need. This ultimate pool floatie is complete with cupholders and has back and leg support to keep you comfortable. With a built-in pillow, you might even take a snooze in this water-bound lounge chair.
4. Seashell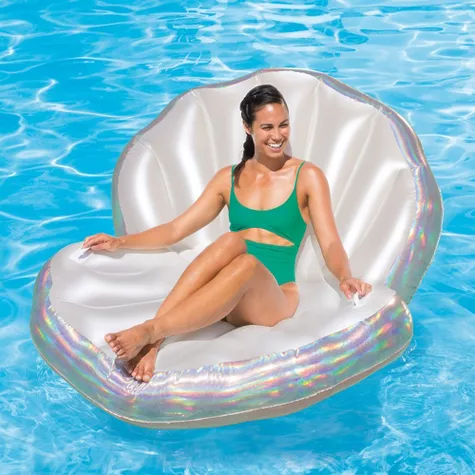 Ready to reenact the Little Mermaid? You'll need this giant seashell floatie by your side. This shell float can be blown up within a few minutes, making it one of the best pool floaties you can find.
6. Pretzel Float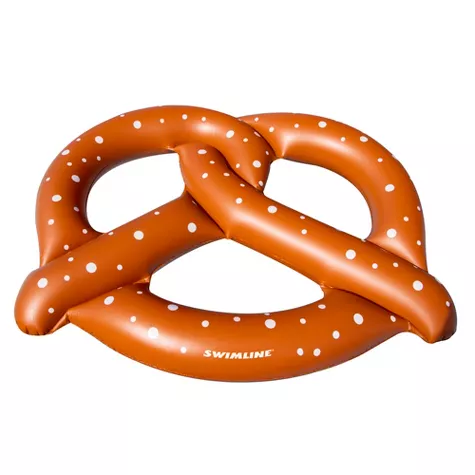 This floatie is sure to satisfy all lovers of everything salty and savory! Float away on the pretzel of your dreams (and maybe even bring an edible pretzel to eat while you're at it!).
7. Reclining Hammock Float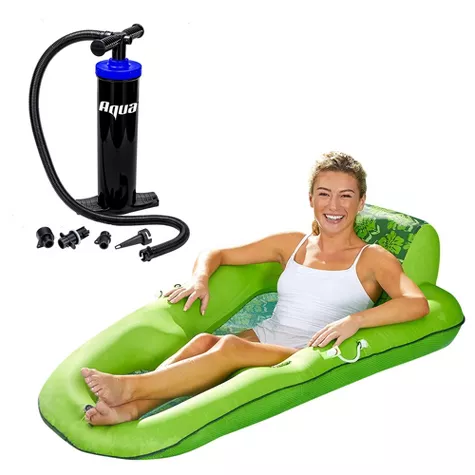 Summers are made for sitting in hammocks, and this pool float is no exception! The unique curve design properly supports your back while relaxing, making it one of the best pool floaties available. The bottom features a mesh net, giving a weightless feel as you get into the water.
8. The Swan
Swans look great in a pond, but they look even better in a pool. This giant swan floatie can support multiple people at once, making it an instant pool party hit.
9. The Sloth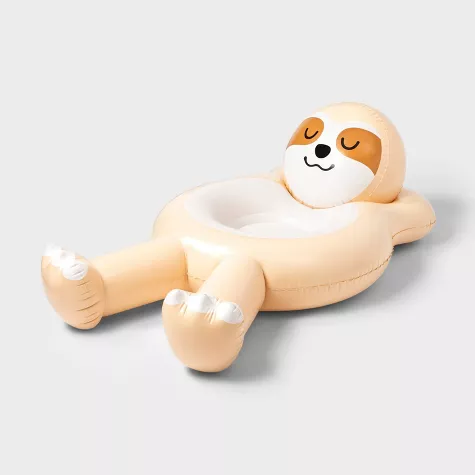 The summer months are all about taking it chill, and we can't think of something much chiller than a slot! So why not take one of these relaxed and sleepy creatures into the pool with you? With the sloth floatie, now you can! Relax with your newest sloth friend and enjoy a day in the summer sun.
10. Palm Leaf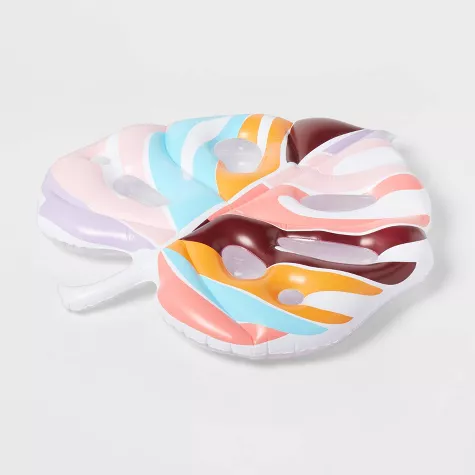 Just because you don't live in the tropics doesn't mean you can't dream of being there! Take a mental trip to the Caribbean or Hawaii on this palm leaf float. Colored in peach, blue, yellow, and deep brown stripes, it evokes all the feelings of summer without making you leave your pool!
Relax in the Pool
Whichever floatie you choose, you're bound to have a great time having fun in the sun. Enjoy sprawling out in one of these conversation-worthy tubes.
Floating away in the pool is a great way to spend your summer time, if you're looking for more great summer ideas give this Summer Activities Article a read!
We hope you love the products we recommend! Just so you know, Talk District may collect a share of sales or other compensation from the links on this page.