Christmas is a time for fun, family and friends. That is to say, nothing sets the scene quite like seeing the whole family dressed up for the occasion. We're not talking about your Sunday's finest, but a great holiday tradition, the ugly Christmas sweater.
The Best Ugly Christmas Sweaters for the Holidays
From cute-ugly to laugh out loud, the Christmas sweater is a must this year to lighten up the mood. Here's a guide to the best ugly Christmas sweaters for the holidays (we've also included a t-shirt or two for those who live in warmer states):
Drum Up Some Christmas Cheer
Make some noise this Christmas with this hilarious animated drummer boy sweater. Available in male and female versions, this one is sure to be remembered for many years to come. 
Wine and Dine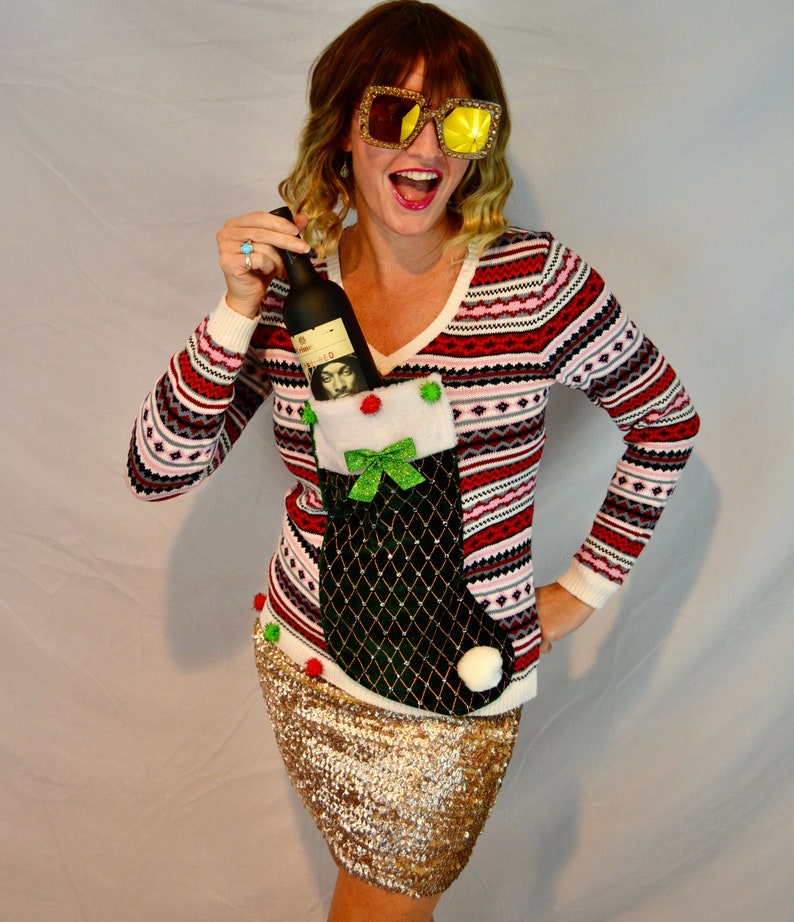 Christmases can be stressful so why not spike them with a little cheer? Make it easier with this sweater from Etsy. Stuff the front stocking with your favorite bottle of bubbly!
Santa's Here!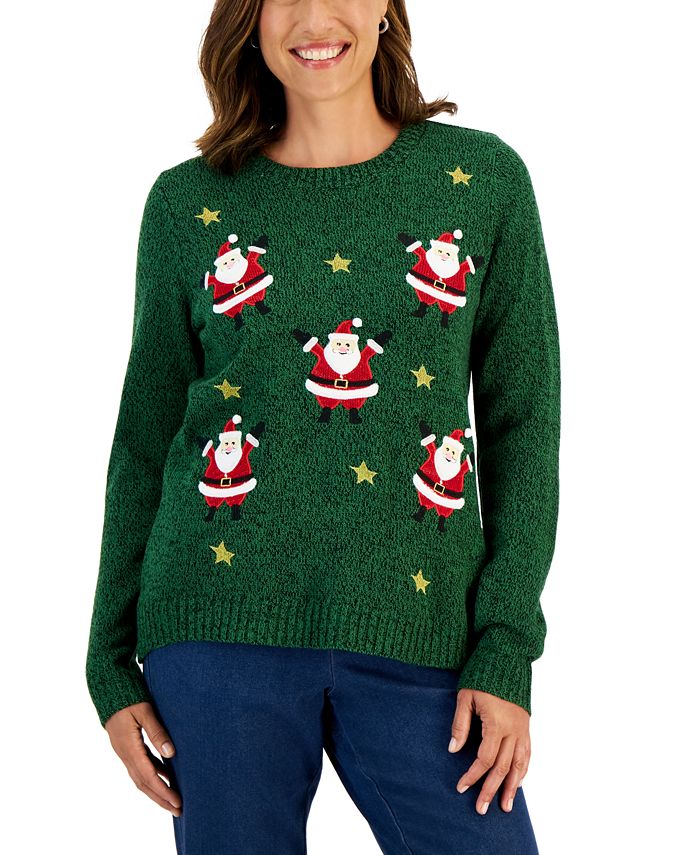 This cute Karen Scott Santa sweater from Macy's is a great choice for those who aren't quite ready for the whole ugly sweater experience this year. 
A Tasty Treat
Someone's going to bring the fruit cake, so why not make that person you? At least you'll get some laughs out of it!
The Dad Bod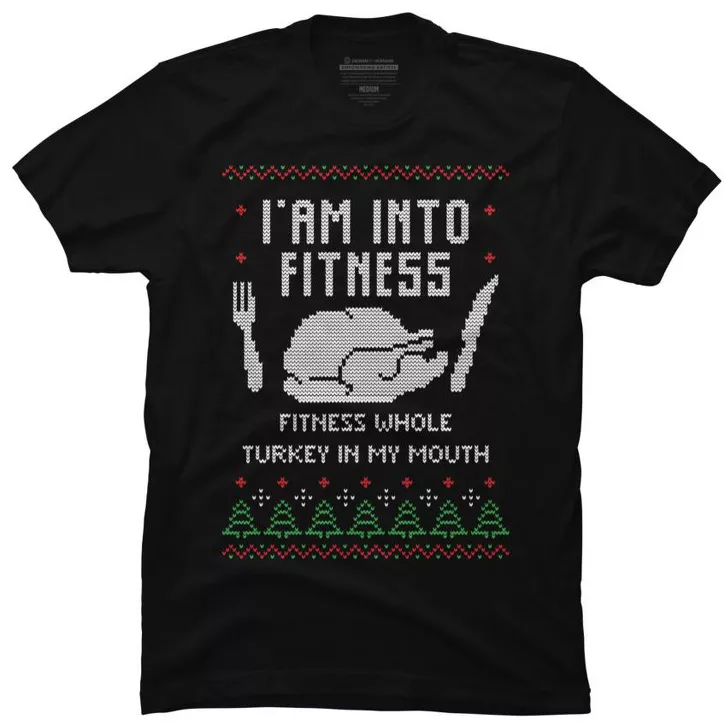 It's not quite a sweater, but it's still ugly! Plus, it's perfect for the person who's planning on starting a diet…next year. It even goes great with your holiday gut!
Jingle All the Way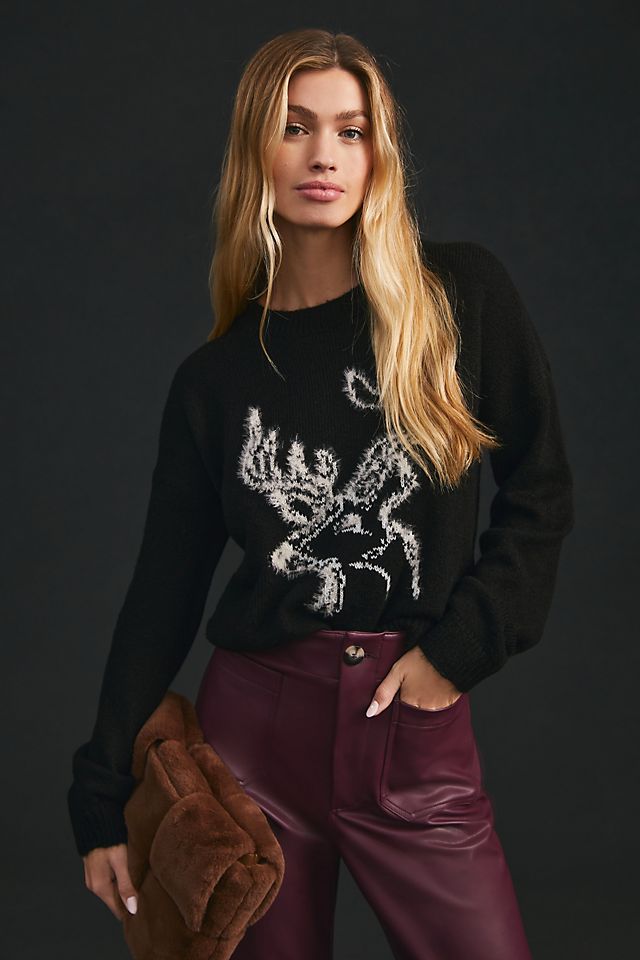 Anthropologie isn't known for its ugly Christmas sweaters, and this entry is no exception. It's more like the type of Christmas sweater you'd wear when you don't really want to look ugly. So, get it to amp up your Christmas looks instead!
Big Bow Sweater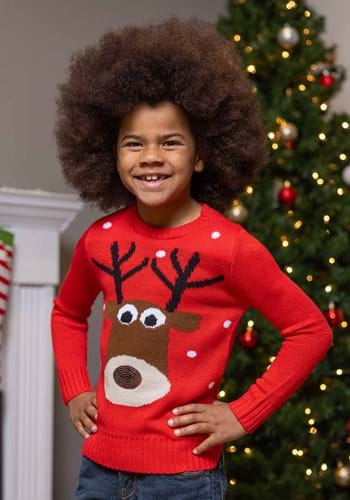 When shopping for ugly Christmas sweaters, we can't forget about the kids. The little girls in your family will love this super festive reindeer sweater from Halloweencostumes.com. 
Dreaming of a Traditional Christmas Sweater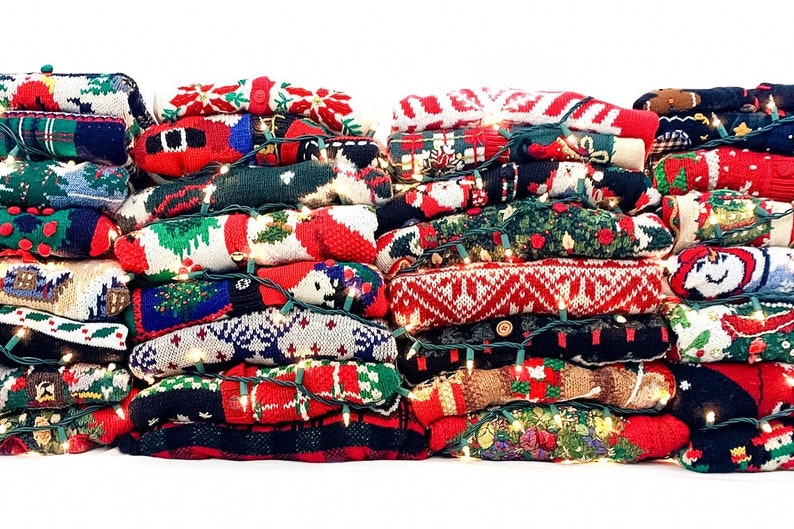 Let's face it: sometimes, you want a good old-fashioned ugly Christmas sweater. And that's what these pieces from Etsy are for!
A Unicorn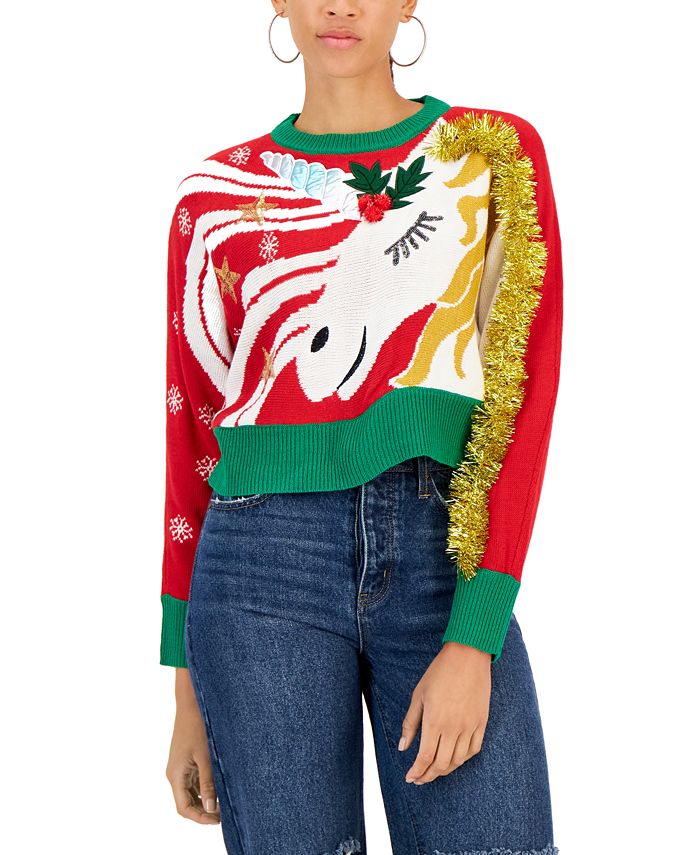 If you're determined to win the prize for best dressed this year, grab a super-busy ugly Christmas sweater from Macy's. We're going, to be honest, they really don't come much uglier than this one. Which is, of course, the spirit behind this trend! 
Dog Sweater
This is a guide to ugly Christmas sweaters for the whole family. So, we'd be missing a big part of it if we didn't include your furry friends. Thankfully your pet is covered with these fantastic pet sweaters that are available for cats and dogs. 
On the other hand, you can make your own ugly sweater that is sure to have more creativity than anything you can buy. Why not try grabbing some festive appliques or patches and sew them onto a plain sweater for a quick ugly Christmas fix? Whatever style of ugly Christmas sweater you go for, wear it with pride and have a very cool holiday season!
More Christmas Ideas
While you're thinking about Christmas, don't forget to pick up gifts! Check out Early Holiday Shopping – Gift Guide for Boyfriends and Girlfriends or for the fitness buff, Where to Buy Workout Clothes. Not to worry if going out to shop isn't in the cards this year, there's plenty of alternatives—Top Stores with Curbside Pickup, Deliveries, and Contactless Pickup. Merry Christmas and Happy New Year!
We hope you love the products we recommend! Just so you know, Talk District may collect a share of sales or other compensation from the links on this page.