In today's digitally-driven world, effective marketing is no longer limited to traditional methods. With the rapid growth of technology, businesses have a wealth of digital tools at their disposal. In this guide, we will explore the best digital tools for marketing.
Digital Marketing Tools
The right digital marketing tools will combine ease of use with usefulness for the marketing team. Below, we'll get into the best marketing materials for a business. We'll start with content marketing.
If you're just starting out, take a look at our steps for starting a business first!
Content Creation Tools
Creating engaging and captivating content is crucial for attracting and keeping customers. To streamline the process, digital tools have emerged, such as:
a) Canva: With its vast collection of templates, Canva allows businesses to design eye-catching graphics. In addition, you can create social media posts, infographics, and more. And you can do all this even without prior design experience. Finally, it sports an intuitive interface. So, you don't have to worry about having a steep learning curve!
b) Grammarly: Good content is not only visually appealing but also grammatically accurate. As such, Grammarly is an indispensable tool. It offers real-time grammar and spell-checking. So, your content can be error-free.
If content creation doesn't come naturally to you, it's best to let the pros show you how to do it. That's where this class from Udemy comes in. In it, you'll learn top tips for increasing your sales and traffic.
Social Media Management Tools
Social media platforms have become indispensable for businesses to connect with their target audience. Here are some top tools that can help you optimize your social media presence:
a) Hootsuite: Hootsuite allows you to schedule and publish posts across various platforms simultaneously. In addition, it provides analytics. So, you can measure the performance of your social media campaigns.
b) Buffer: Buffer offers a user-friendly interface for scheduling posts and analyzing engagement metrics. Further, it lets you discover the best time to reach your audience. It also integrates with various social media platforms. As a result, it's a versatile tool for managing your social media presence.
Hack social media marketing with this course, which offers 33 hours of on-demand video.
Email Marketing Tools
Email marketing remains a powerful tool for nurturing leads and driving conversions. These tools can help you create impactful email campaigns:
a) Mailchimp: This tool is known for its user-friendly interface and robust features. After all, Mailchimp allows businesses to create visually appealing email templates. Additionally, users can automate emails and track campaign performance.
b) Constant Contact: Constant Contact offers a range of customizable email templates and features. As a result, it's one of the most versatile email campaign tools. Also, it provides real-time analytics to track email engagement.
Search Engine Optimization (SEO) Tools
To ensure your business ranks high in search engine results, optimizing your website for SEO is crucial. Here are two popular SEO tools:
a) SEMrush: SEMrush provides comprehensive SEO insights. For example, these include keyword research, competitor analysis, and website audits. It helps businesses optimize their online presence. Then, it identifies opportunities for improvement.
b) Moz: Moz is a powerful SEO toolset that offers crucial features. It provides actionable recommendations to improve your website's visibility and search engine rankings.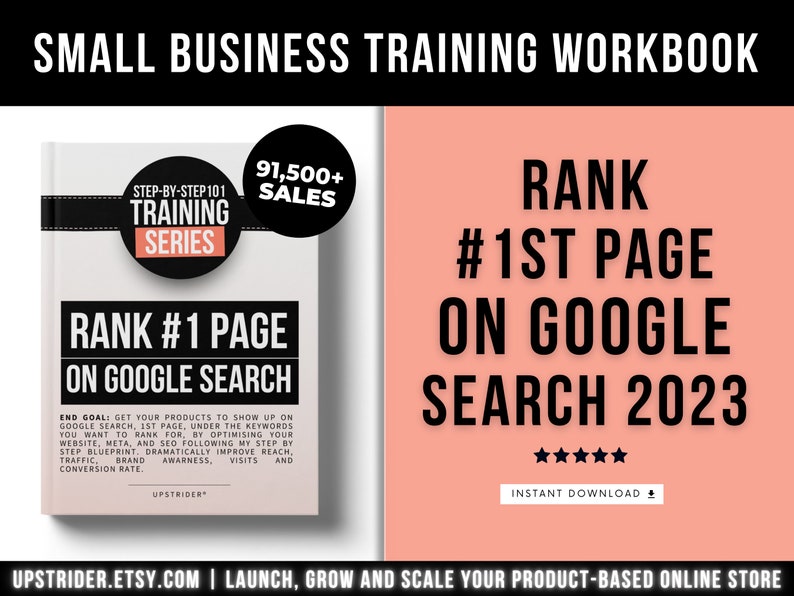 If you want to understand how to sell your product or service with SEO, this workbook from Etsy will help. Take it at your own pace and implement its knowledge. If you do, you'll rank higher in search engine results and improve brand awareness.
Analytics Tools
Measuring the effectiveness of your marketing efforts is vital for making informed decisions. In response, these tools provide in-depth analytics and reporting:
a) Google Analytics: Google Analytics offers a wealth of data on website traffic. You can also get information on user behavior, conversion rates, and more. So, it helps you understand your audience and optimize your marketing strategies accordingly.
b) Hotjar: Hotjar provides heatmaps, click tracking, and visitor recordings. With this information, you'll understand how users interact with your website. This valuable insight helps you enhance user experience and increase conversions.
Harness the Power of a Digital Marketing Strategy
In the rapidly evolving digital landscape, having the right tools at your disposal is crucial for successful marketing campaigns. Whether you're a small business or a large corporation, these digital tools allow you to create compelling marketing. Also, you'll be able to achieve your business objectives. By using these tools, you can stay ahead of the competition. In addition, you'll drive your business to new heights.
Incorporating Jebbit into your digital marketing strategy adds a dynamic dimension. Its interactive features can captivate audiences, facilitate data collection, and guide informed decisions, enhancing the overall effectiveness of your campaigns.
If you want to harness more technology, take a look at our article on using chatbots for business!
We hope you love the products we recommend! Just so you know, Talk District may collect a share of sales or other compensation from the links on this page.