When you picture mental health counselor jobs, what do you envision? Probably someone sitting in a chair, clipboard on their lap, with a person on the couch telling them about their problems. After all, the media has portrayed mental health workers like this for years, and many people have been through similar situations!
Licensed mental health professionals often do work that's difficult but rewarding. Most of them spend their days talking to different people about what's going on in their lives. Through these discussions, they use science-backed approaches to help their clients work through unique problems.
At their most basic, all counselors need to exhibit empathy, kindness, a listening ear, and compassion. People who deeply care about others and want to make a difference in the world often fit the job well. But what if we told you they work in drastically different settings from each other?
Before you set out to become a counselor, it's helpful to know where you want to end up. So, let's go through the different types of mental health counseling jobs below!
Mental Health Counseling Jobs
Know Your Licenses
The very first basic division of mental health counseling jobs comes when people enter graduate school. Many counseling programs ask students to choose a track when they enter. Generally, these tracks put people on the path to obtaining a license in clinical mental health or marriage and family counseling.
The differences between these licenses mostly lie in whether the counselor typically sees individuals or families. Note the use of the word "typically" here. After all, clinical mental health therapists can see families and family therapists can see individuals!
But your license determines which you see most often. In addition, it might impact what type of counseling theory you choose to use in your sessions. Some theorists developed their theories specifically for families, while others apply to individuals as well.
That said, these types of mental health jobs divide even further into specific specialties. We'll go into a few of those in the sections below.
Types of Specialties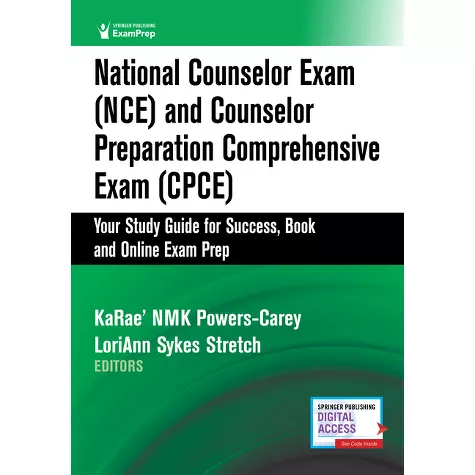 No matter what you choose to specialize in, all counselors need to take the Comprehensive Preparation Counselor Exam (CPCE). Afterward, they'll need to take the National Counselor Exam (NCE). To study for these tests, most people use a preparation guide, which you can get from Target.
Cognitive Behavioral Therapist
If you've read about mental health at all, chances are you've come across the acronym "CBT." CBT stands for cognitive behavioral therapy, and it serves as one of the most popular theories in use today.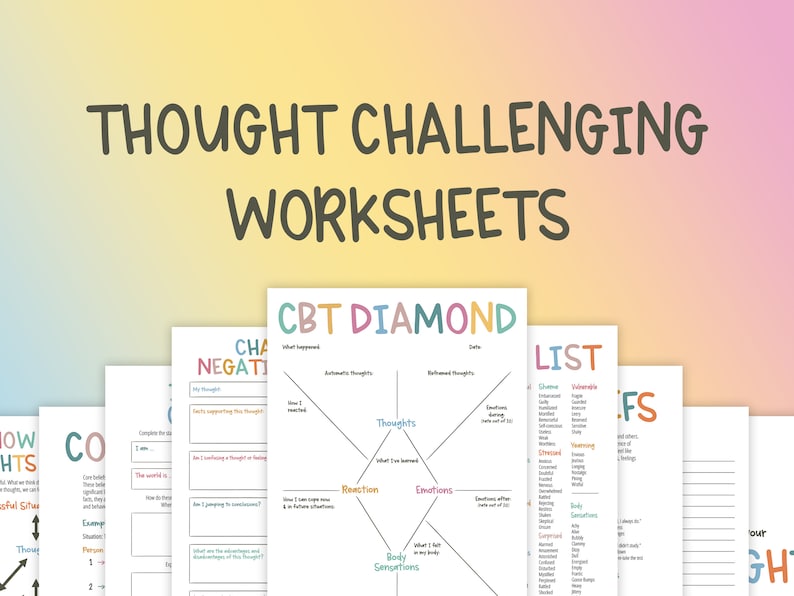 When practicing CBT, the therapist focuses on how the client's thinking disrupts the way they're living. Specifically, the counselor challenges thinking (get this sheet from Etsy for help with this) that's unhelpful for the client (for example, thinking that they're a burden to other people). Then, the counselor and client work together to reframe the thought into a positive one.
Many CBT therapists also use behavioral techniques to help the client achieve their goals.
Solution-Focused Therapist
Founded as a family therapy approach, Solution-Focused Brief Therapy (SFBT) serves as one of those forms that counselors also use for individuals. The SFBT therapist has two objectives:
Discover a solution to the client's problem.
Discover it in as little time as possible.
For the most part, SFBT therapists aren't as interested in the past unless the past is impacting the present. Instead, they ask the clients about the problem they're experiencing. Then, they ask if there have been any exceptions to the problem occurring. They may also use the Miracle Question, which focuses on what the client would notice if the problem were to disappear.
Trauma-Informed Therapist
Many people who seek out counseling have undergone some form of trauma. When clients seek out services specifically for their trauma, they need a therapist who knows how to address it effectively.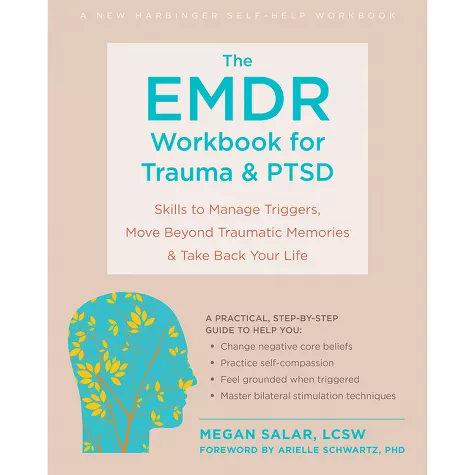 Most trauma-informed counselors complete a certificate in this type of work. Some may specialize in a particular approach to trauma, such as Eye Movement Desensitization Reprocessing (EMDR). When used correctly, EMDR combines specific movements and actions with processing a traumatic event to stimulate different parts of the brain.
Play Therapist
Play is the language of children. In fact, many scientists agree that children process their difficult emotions through play. So, a play therapist's room may look more like a toy room, but it all has a specific purpose.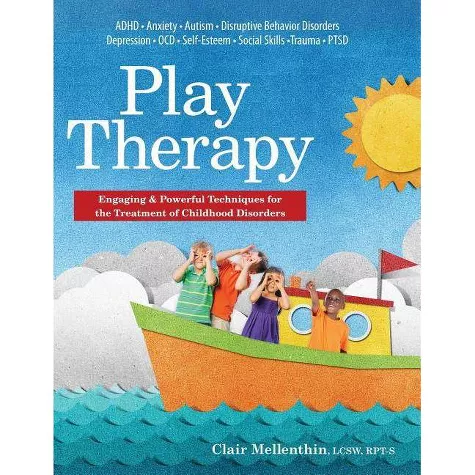 When conducting play therapy, the counselor gets down on the child's level and lets them select their own toys. Then, they make comments about what the child is doing (this is known as "tracking"). If the child invites them to play, they'll do so. If the child doesn't ask them to play, though, they stay back and observe.
As the child plays, the therapist looks for themes, which often reflect what goes on in the child's life. Some common themes include relationships, safety, and mastery. Once the therapist discovers themes, they can work on them with the child.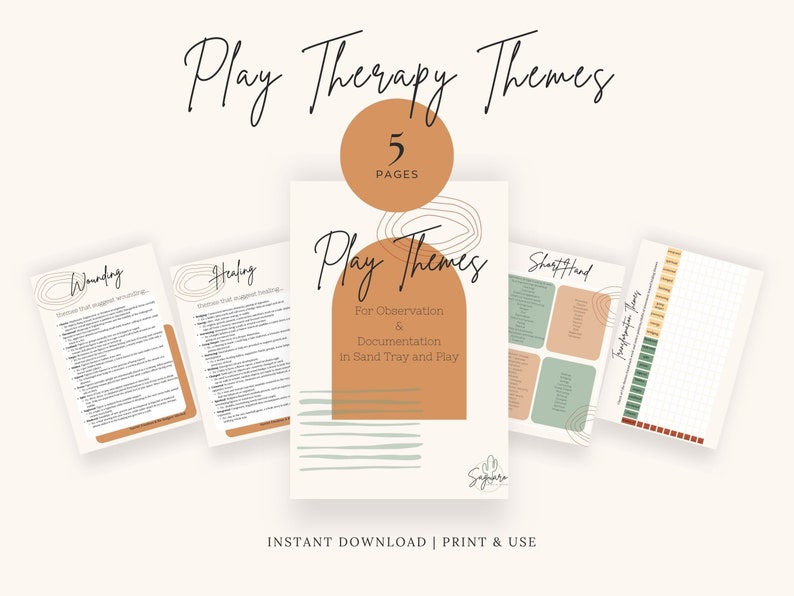 Career Counselor
Did you know that career counseling comprises one of the most in-demand mental health counselor jobs?
These types of counselors do important work for a few reasons. First and foremost, 80% of the people who commit suicide are men, and work pressures often negatively affect men's mental health.
Second, the current job market is turbulent. Instead of working one job for their whole lives, many people face unemployment and instability. Career counselors help them develop resilience and flexibility as they come up with new plans.
The Setting
No matter what type of practice they pursue, all counselors must decide the setting they want to work in. There are mental health counselor jobs in all settings, from non-profit to hospitals and agencies.
One major factor all therapists need to consider involves the decision of whether or not to go into private practice. When you're in private practice, you have all the advantages of being your own boss. You set the hours, you choose the clients, etc. However, you also have to pay the rent, run your own business, and keep your own lawyers on retainer.
At an agency or other form of non-private practice, you work on a staff of counselors. You'll have clients assigned to you and probably get plenty of work. In addition, the non-private practice will have its own lawyers for you to consult if your run into legal issues. The downside is that you have to report to a boss and follow the rules of your employer.
However, for a beginner, following rules also serves a helpful purpose. For example, if you don't know what to do when someone has a crisis, your employer probably has a procedure already in place.
Get Started on Your Behavioral Health Career
By far, this list of mental health counselor jobs isn't conclusive (we haven't even talked about Gestalt therapy yet!). often lead people to very rewarding careers. When starting out, you'll need to research your job options and then apply to graduate school.
If that gives you anxiety, take a look at this resource! You can also take a look at our other mental health tips.
We hope you love the products we recommend! Just so you know, Talk District may collect a share of sales or other compensation from the links on this page.