Thinking of fun Halloween office party ideas is a bit more challenging than planning a traditional Halloween party. Not only do you need to be professional, but it's also important to get everyone involved! This can be tricky for many companies, as you're bringing together colleagues that might not work closely with each other. However, there are a few Halloween work party ideas that are guaranteed to get everyone in the festive mood!
7 Halloween Office Party Ideas
1. Host a Team Halloween Costume Contest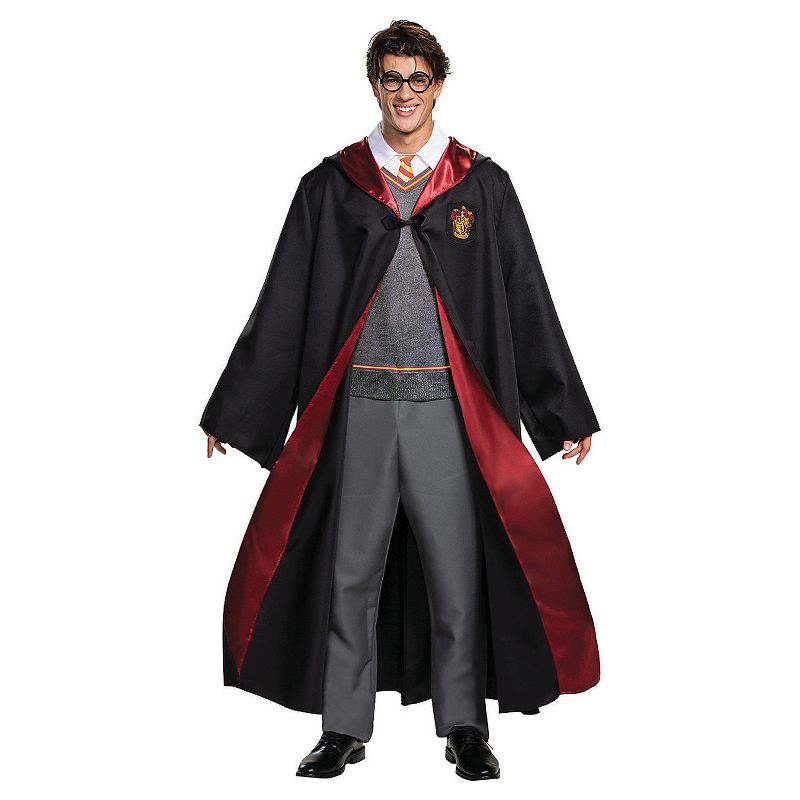 It's fun to come to the office in costume, but even more fun to get the whole team involved! Get everyone together to come up with a few group costume ideas. Choose characters from your favorite TV show (here's one from Harry Potter) and get them at Target. Dress up as different superheroes or cartoon characters. Or choose a theme (decade, colors, pirates) and have everyone dress up in their own interpretation of the idea!
To up the ante, you can give out an award for the best-dressed team. Think tasty treats, a free lunch, or even an extra vacation day!
2. Create an Office Haunted House
Haunted houses aren't just for kids! Transform your meeting room or communal kitchen into a spooky walk-through haunted house filled with ghouls and surprises. If you own your office building, you can even decorate the outside with these spider webs! Bonus points if you can get a few employees to scare those who are inside!
3. Decorate the Office
You can't throw an awesome Halloween party without some scary decorations. This is the one time of year where old cobwebs and skeletons are actually nice to have around. Hang up a haunted wreath, set out a few skulls, and place some creepy creatures on your desk!
You can always turn this into a friendly competition too. Encourage employees to decorate their desks for the "Spookiest Desk" award!
4. Enjoy a Halloween Potluck
A Halloween lunch potluck is a great way to bring people together. Have each employee whip up their favorite spooky snack, pumpkin side dish, or dessert to share with the office. Then, at lunch (or after work), gather everyone to enjoy a communal office potluck meal. If you have the budget, consider providing the main meal, so there is enough food for everyone!
We recommend checking out Goldbelly for delivery. They have Philly Cheesesteaks, Chicago-style pizza, and BBQ brisket to satisfy all hungry tastebuds!
5. Trick-or-Treat in the Office
Relive one of your favorite childhood memories by letting employees trick-or-treat in the office! Allow each team to bring in their favorite Halloween candy or cookie to give out. Then employees can hop from desk to desk (in a costume, of course) to collect as much as they can. And if you want to get the whole family involved, encourage people to bring in their kids to join in!
6. Have a Pumpkin Carving Contest
Nothing screams Halloween like a pumpkin carving contest! This is one of the easiest Halloween work party ideas to get everyone into the haunted spirit. Provide pumpkins of different sizes and carving kits and set aside an hour or two for people to carve their jack-o-lantern. Or you can have employees bring in their carved pumpkins from home and judge them in the office.
7. Plan a Murder Mystery Party
Your office has turned into a crime scene, and you need everyone to work together to find the murderer! Spend the end of the workday solving one of these murder mystery games as a team. Provide refreshments, spooky music, and let the mystery unfold! It's one of the more unique Halloween work party ideas on this list!
Plan Your Halloween Office Party
You don't have to spend a lot of money thinking of Halloween office party ideas. There are so many ways to bring teams together while also having fun! With a little bit of black magic (and a bunch of creativity), you can get the whole company into the Halloween spirit. And for those times when you're not dressed up like a zombie or witch, check out these professional office outfits. We even have matching makeup ideas to make sure you look your best at work.
We hope you love the products we recommend! Just so you know, Talk District may collect a share of sales or other compensation from the links on this page.