The season of love is upon us, which means it's time to start thinking of Valentine's Day marketing ideas for your company! Valentine's Day is one of the biggest commercial holidays in the country, so there is a huge opportunity for businesses and retailers. If you want to increase sales and attract new clients, then throwing a Valentine's Day promotion can be the right marketing tactic for you.
We have 5 easy-to-implement Valentine's Day promotion ideas that you can try this February. And they are universally applicable to both service and product-oriented businesses. So give them a try and get ready to win over the hearts of your new and existing customers.
5 Valentine's Day Marketing Ideas
1. Host a Valentine's Day Sale
A Valentine's Day sale is a great way to target both new and existing customers. If you sell products, you can give discounts or run a Buy-1-Get-1-Free promotion leading up to the holiday. Or you may choose to give out a free trial or subscription discount if you're in the service industry.
Take Weight Watchers, for example. During certain holidays, they give new customers up to 6 months free to try out their program. Not only does this attract new clients, but it also allows them to test the service to become lifelong, full-paying customers in the future.
2. Theme Your Website
Get into the Valentine's Day spirit by updating your website to include graphics and images made just for the holiday. Envato Elements has tons of unique videos, photos, fonts, and website templates that you can easily add to your site. From hearts and cupids to flower bouquets and chocolates, sprucing up your site can make a big impact on customers.
Another option is to come up with a creative discount code. Think of using phrases like "xoxo," "lovewins," or "heartsandkisses" for discounts on products on your site.
3. Send out Valentine's Day Emails
Remember how good it felt to get Valentine's Day cards from your classmates during your school years? Well, brands can recreate that nostalgia by sending out special Valentine's Day emails to their clients! The email can be as simple as a thank you message to show your appreciation. Or it can include a special discount code that they can use for future purchases.
While emails are convenient, a mailed letter or flyer can also be sent instead. Minted.com has tons of festive card designs that you can mail out to your customers. Either way, sending something is a small gesture that will keep your brand relevant to new and existing clients.
4. Think of Different Love Campaigns
Not all Valentine's Day promotion ideas have to drive more sales for your company. Some can also be for fun in order to create more brand loyalty with your consumer base! For example, you can run an interactive campaign that gets people involved.
There are many different love-oriented campaigns to choose from. Ask your customers to submit their love stories, their favorite love songs, or their favorite Valentine's gift they've received. Doing so will drive more traffic to your site and keep your brand at the forefront of their minds.
5. Give Out Valentine's Day Freebies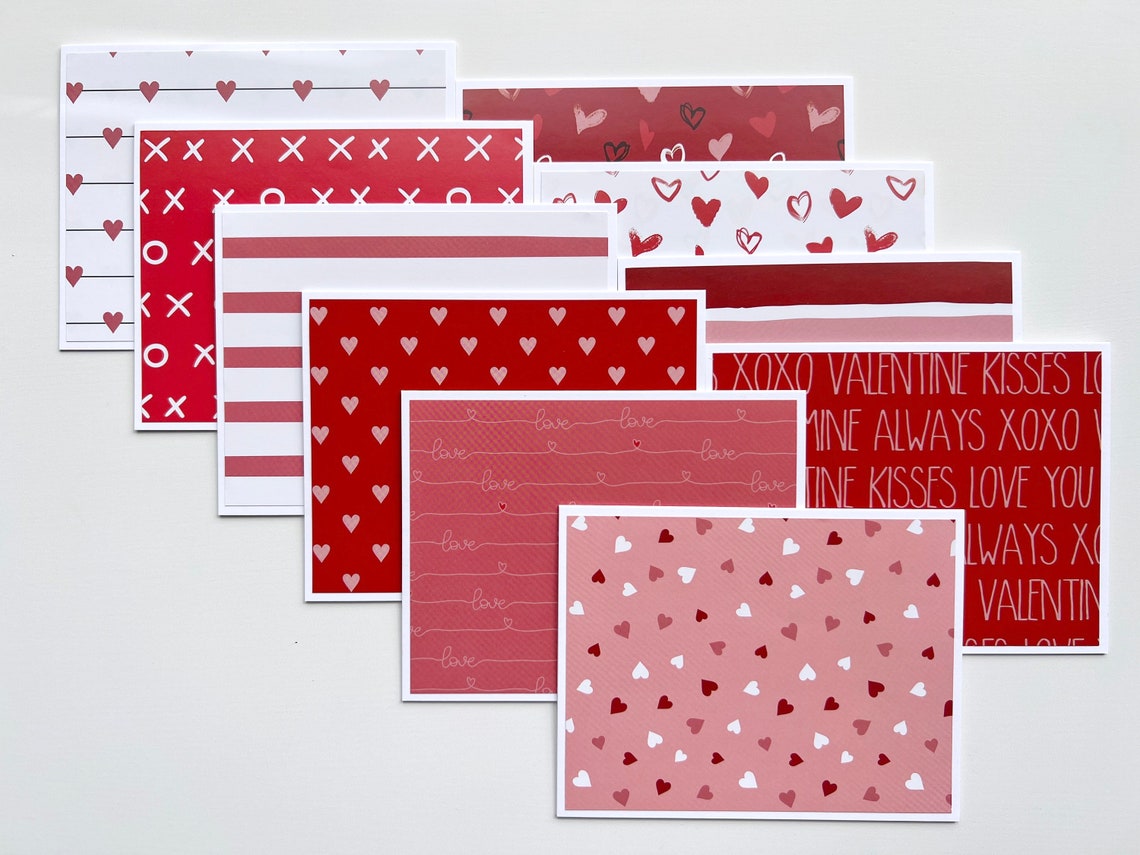 Customers love getting freebies, which is why it's one of the most useful Valentine's Day marketing ideas for businesses. You can add a small gift when they purchase a product, like stickers, sweets, or even Valentine's cards. It's a special thing that is guaranteed to make them smile when they open their package or look in their bag.
Spread the Love All Year Round
Coming up with creative marketing ideas is an invaluable strategy that all companies should invest time and energy into. This means you shouldn't just stop at Valentine's Day marketing ideas. If you want to grow your business and attract new customers, then you need to be thinking about different tactics throughout the year. Being active on social media, paying attention to marketing trends, and working with email marketing platforms can help as well.
We hope you love the products we recommend! Just so you know, Talk District may collect a share of sales or other compensation from the links on this page.