The best portable chargers can be a real-life saver when you're out and about. That's because there's nothing worse than being stuck with a dead battery and no backup power. If you need to make a call, look up directions, or post to Instagram, you'll be glad you have a power bank on hand.
For these reasons, the best phone chargers should be small, efficient, and reasonably priced. Thankfully, we found seven power banks that tick all those boxes!
The 7 Best Portable Chargers
Anker PowerCore Slim 10000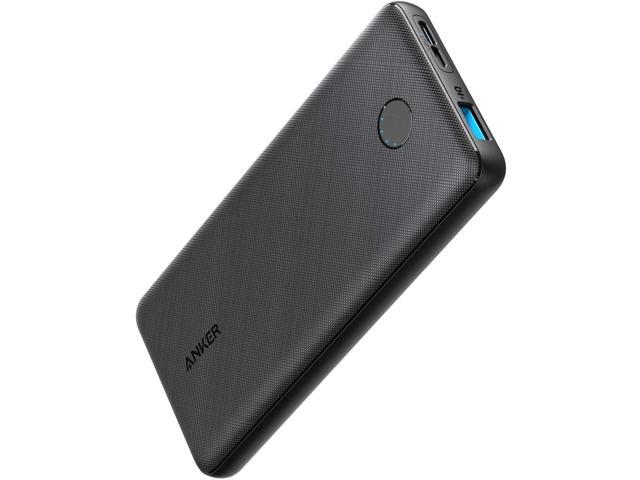 Anker produces some of the best portable phone chargers on the market, and the PowerCore Slim 10000 is no exception. This ultra-compact battery is just 5.87 inches long and weighs a mere 7.5 ounces. It's easy to slip into your pocket or into your bag or purse, so it's always on hand.
Power-wise, it can charge your iPhone 2.6 times, your Galaxy 2.4 times, or your iPad mini 1.3 times. And it has a trickle charger to provide low power to small devices like earbuds and speakers.
Dartwood 16000mAh Solar Power Bank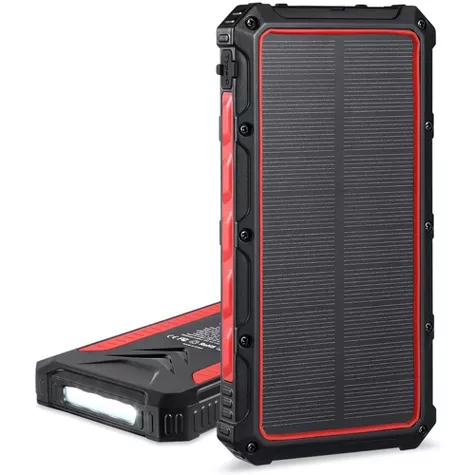 A solar power bank is a greener and more efficient way to charge your devices. And because it's waterproof, dustproof, and shockproof, it's great for outdoor use. With a dual USB and a wireless output, you can hook up three devices. That way, it's possible to charge your phone, camera, and speaker at once.
Energizer MAX 30,000mAh
The MAX 30,000mAh by Energizer is one of the best high-capacity power banks out there. It has the ability to charge an average smartphone up to 9 times (that's over 100 hours of extra power!). However, it works with any other USB-C input or micro-USB-enabled devices, like tablets and earbuds.
Anker 737 Power Bank
Although it's one of the more expensive options on the list, the Anker 737 is ideal for high-speed power. With a 140W output, it can charge your phone, laptop, or Airpods faster than other power banks. And it can recharge to 100% in just over 50 minutes, so you're never without juice.
One of the coolest features of this power bank is the smart digital display. You'll see the remaining battery power, time to recharge, and how each of the 3 USB outlets is doing.
Case-Mate FUEL 5,000mAh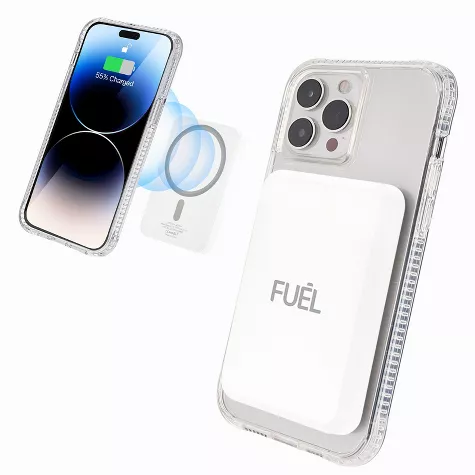 If you like the idea of a portable charger but hate lugging around a device, the Case-Mate FUEL is for you. It attaches to your phone itself via a strong magnet (only compatible with iPhone 12, 13, and 14). There are no cords, as the charger instantaneously provides fast charging of up to 10W.
heyday 4000mAh Power Bank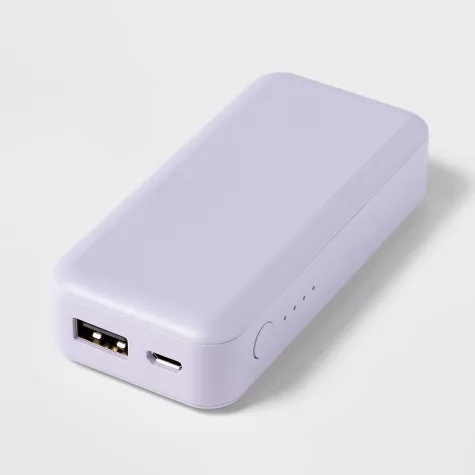 The heyday 4000mAh Power Bank is one of the best budget-friendly chargers that lets you power your device from anywhere. It's small, lightweight, and easily fits in your palm, back pocket, or purse.
But we love this power bank because it's less than $10! And while it's not the strongest charger out there, it's a steal for the price. Plus, it comes in a variety of fun and vibrant colors to match your personality.
myCharge Adventure H2O
If you're spending time in the mountains or great outdoors, then don't forget to pack your myCharge Adventure H2O. It's practically made for extreme adventure. Not only does it have a rugged rubberized finish, but it's also waterproof and shockproof. And with a 6,700mAh capacity, you can add 36 hours of power to any of your devices.
The mycharge Adventure H20 also has a built-in carabiner so you can easily hook it onto your backpack.
Charging on the Go
Don't leave the house without one of the best portable chargers in your bag. Because it can help you in dire or urgent situations, it's a must-have tool for travelers too.
And speaking of vacations, do you know where you want to travel this summer? From trendy Euro destinations to an RV road trip in nature, the possibilities of where to go are endless. Just make sure you have your travel gadgets and tools (like your portable charger) with you when you go!
We hope you love the products we recommend! Just so you know, Talk District may collect a share of sales or other compensation from the links on this page.