In the winter it's easy for the home to become a dry place. The cold air outside is often dry, and the heated air inside is, too. With all the trouble damp can cause, you may think that's a good thing, but a lack of moisture in the air can lead to a whole host of issues. So, you should get the best winter humidifier for your needs.
Without sufficient moisture in the air, you'll often experience dry skin (it's a good idea to change your skincare routine in the winter) and dry airways. This makes it much more likely to catch a cold or the flu. Your home also won't be happy, as wood can crack and warp when it dries out. It's also more difficult to keep a home warm when the air is dry. 
To avoid all these things, you'll need a humidifier, but how do you choose? We've rounded up the 7 best winter humidifier options for you to choose from, so all you need to do is click buy, unbox, and plug it in. 
7 Best Winter Humidifier Options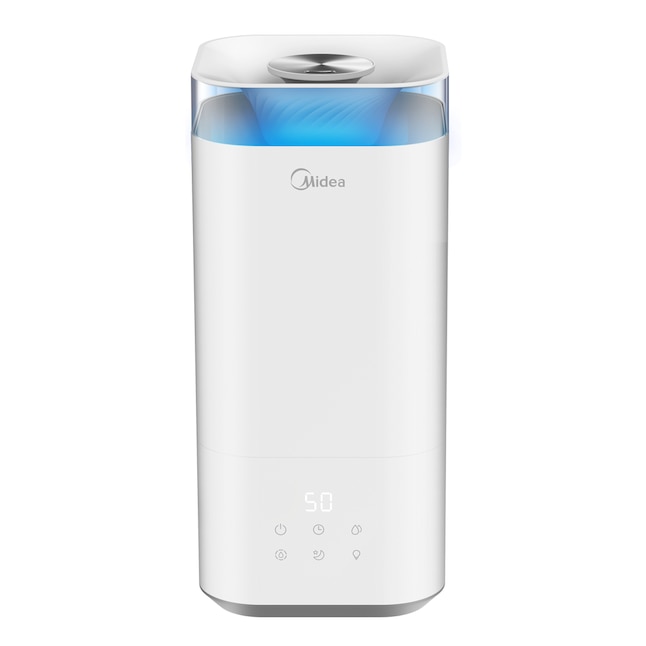 This humidifier from Midea ticks a lot of boxes. At just under $80 it offers great value and is perfect for any room up to 400 square feet. It will run for 24 hours with just one filling and has an auto shut-off when the desired humidity level is reached or it needs a refill. It also has a 24-hour programmable timer and advanced technology sensors to accurately measure the humidity and warn you if it needs more water.
This room humidifier's 30-hour runtime ensures that you can free your mind and not worry about refilling the unit. It has soft lighting through the tank offering a peaceful ambiance. Plus, you can personalize the humidifier with an adjustable mist level. With all that for just $39.99, it's a great option for those looking for the best bedroom humidifier for winter. 
If you want a longer run-time, this HoMedics humidifier may be for you. Suitable for all rooms between 100 and 300 square feet, this machine's big 1.5-gallon tank allows it to keep the humidity you want for a full 70 hours. Then, just refill it! It offers 3 mist settings and is fully programmable. It also has a tray for essential oils for that aromatherapy hit.
If you want the best winter humidifier for bigger areas, look no further than this well-reviewed Aircare tower. It has a 3.5-gallon tank. So, it will keep rooms of up to 2,400 square feet fully humidified. It has a 9-speed motor and digital controls. As such, you can easily fine-tune its output. It has casters for easy movement and optional remote control.
This humidifier from Pure, comes in just below the $100 mark. This powerful humidifier is packed with features that make it a great solution for helping improve the humidity in the dry air of your home or office. It will automatically turn off the humidifier when the water level is low or the water tank is removed. It comes with a built-in humidistat, and will cover up to 475 sq. ft.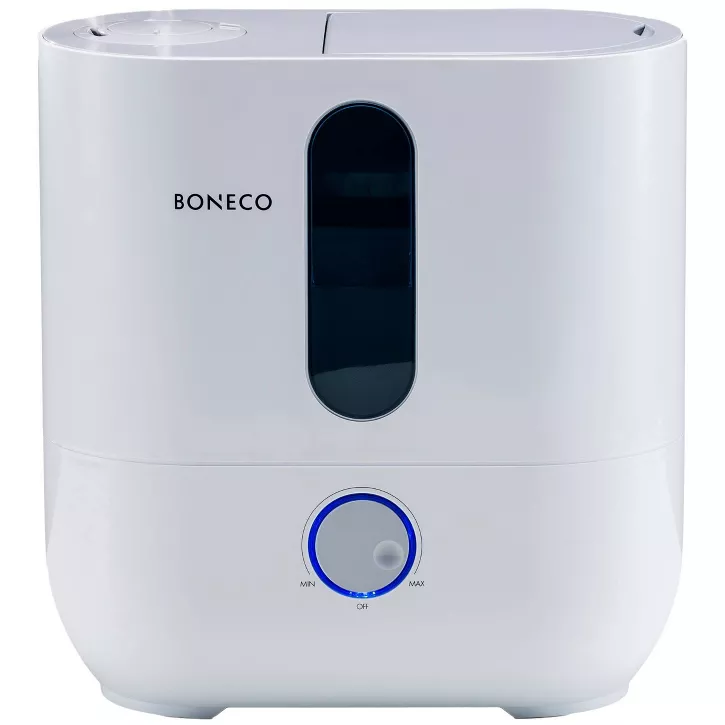 This winner of the prestigious Red Spot Design Award from BONECO should be on the shopping list of anyone looking for the best winter humidifier for a room of between 500 and 800 square feet. Simple to fill and operate, it has a run-time of 11 hours for each 1.32-gallon fill. It can supply either a warm or cool mist and can be used with essential oils and fragrances.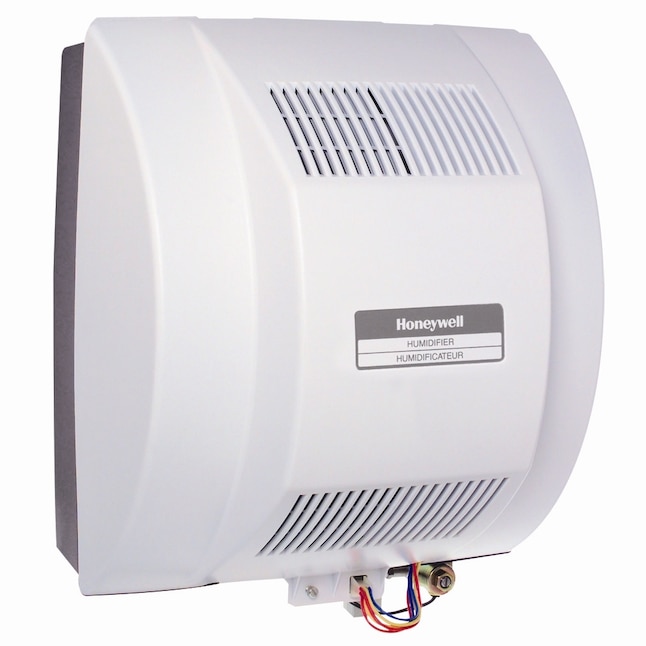 The big one in our pick of the best, if you want your whole house humidified, this could be for you. Capable of humidifying up to 4,500 square feet, the Honeywell Whole House Humidifier does what it says on the box. It mounts directly to your furnace and uses the HVAC system to distribute the moisture to every room. This best winter humidifier is fully controllable so that you get the humidity you want everywhere.
Get Your New Favorite Humidifier
With this list of the best winter humidifiers, you'll be able to find the best winter humidifier for your home, no matter the size of your home or your budget. While you're working on your pre-winter to-do list, why not get your winter snow tires sorted too?
We hope you love the products we recommend! Just so you know, Talk District may collect a share of sales or other compensation from the links on this page.